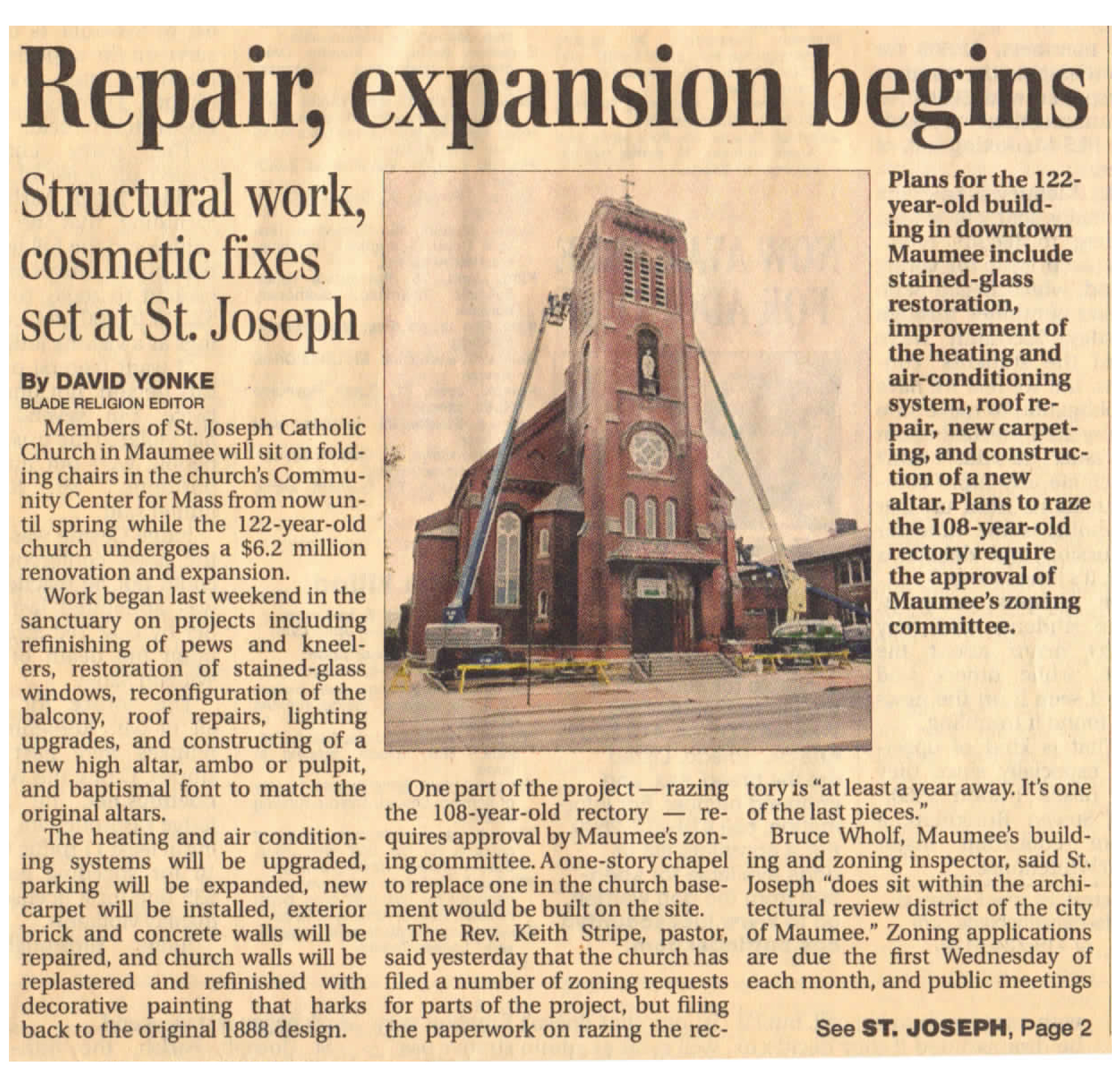 Lathrop
June 15, 2011
Mr. Anthony Serra
Great Lakes Concrete Restoration, Inc
622 E Woodruff Toledo, Ohio 43604
Dear Anthony:
On Friday, April 15, 2011 St. Joseph's parish church was rededicated by Bishop Leonard Blair. This was a historical event for St. Joseph, Maumee and the Catholic Diocese of Toledo.
The renovation of St. Joseph parish church was a true team effort by all involved and it shows in the final product. This is a project that will be seen and used by future St. Joe parish generations.
I think many of you know that this project was personal, as well as, professional to me since I am a member of St. Joe's.
I want to acknowledge and thank you for the time and "special" effort that was put into making this project a true success.
Great Lakes Concrete Restoration provided insight and constructive comments regarding the masonry restoration of our 1888 church. GLCR went the extra mile to ensure that the restoration work of 2011 blended and disappeared into the church facade.
Please do not hesitate to call upon me as a reference for future work.
I look forward to the opportunity to work with you in the future.
Sincerely,
THE LATHROP COMPANY, INC.
Raymond E. Benjamin
Manager of SPD
REB:sgt