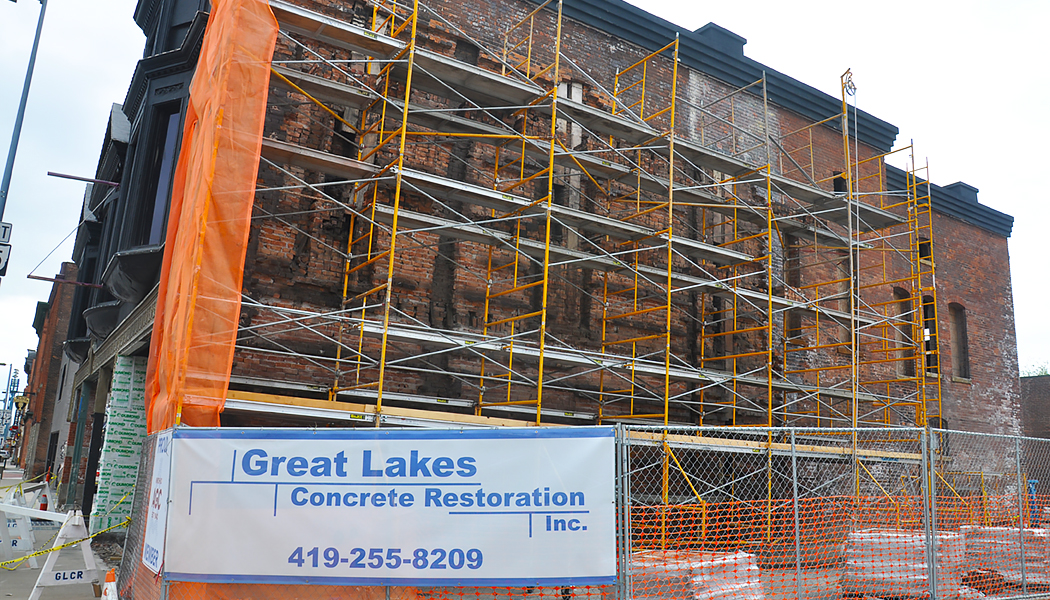 Restoration of Historic Buildings
Masonry Façade Restoration of Historic Building
Restoration and Preservation of Contemporary and Historic Masonry Façades
For our organization - Building Restoration is the process of restoring or repairing masonry facades. We pride ourselves on determining solutions for failing veneer systems.
Please review the following list of typical services provided for building envelope restoration:
Services Provided:
Brick and stone repair /replacement,

 

masonry joint tuck pointing

Replacement of exterior caulking, sealants, and expansion joint systems

Façade cleaning and weather sealer, as well as, exterior wall coating

Structural steel reconditioning

 

and/or replacement
Remediation of moisture intrusion, including

 

wall cavity flashing systems
Repairs at Historic Lasalle Apartments
Structural repairs are often necessary in historic building restorations.
Please review the following list of typical services provided for building restoration and repair
T-stem repairs

Horizontal concrete patching and repair

Application of epoxy repair mortars

Structural steel reconditioning

 

and/or replacement
Overhead beam repairs
Application of fireproof coatings