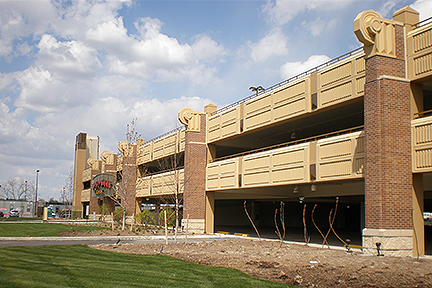 Great Lakes Concrete Restoration Inc. is a Toledo based company that was incorporated in the state of Ohio in 2001.
We are dedicated to providing our clients with the most updated information and repair processes on the market. We pride ourselves with the ability to bring true craftsmanship and successful final results to every project.
Regarding masonry façade building restoration /preservation: we are able to provide a long list of restoration services to provide immediate and long term preservation of your masonry structure. Our field technicians have many years in performing masonry restoration and will be able to provide quality repairs to your building. Our estimating team will provide prompt and knowable service.
Regarding new construction specialties (typically division 7): GLCR has become the most known contractor in the local region as to provide responsive and reliable service for many general contractors that are erecting new buildings, requiring our assistance in the following specialties- fluid applied air barriers, below grade waterproofing, sealant and expansion joint installers.