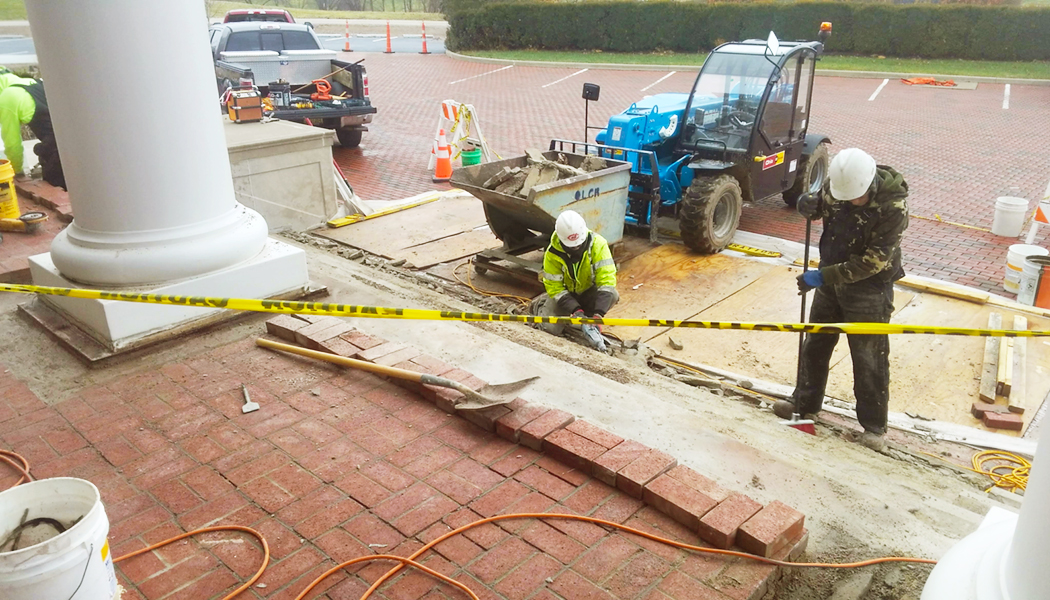 We realize the great importance of safety and the quality of life it brings to our working crews. We strive to keep our employees' training updated- especially – in all areas that pertain to our industry.
The Construction industry has many hazards – we strive to identify and resolve job site hazards prior to beginning each and every project. We strive to be OSHA compliant.
Results – our EMR is currently 0.48 - as of Feb 7, 2020
We have certified, trained and competent persons in all of the following:
30 hour OSHA

Scaffold erection
Arial lifts license and work platform operator
Tow lift training and trainer certifications
Fall protection/competent fall protection
Repell and retrieval
Confined space training
First aid and CPR
Slica training
Every day - Every Person must return home!